CASE STUDY: MVMT CERAMIC TIMEPIECES
Crafting timeless beauty with elevated visuals for social media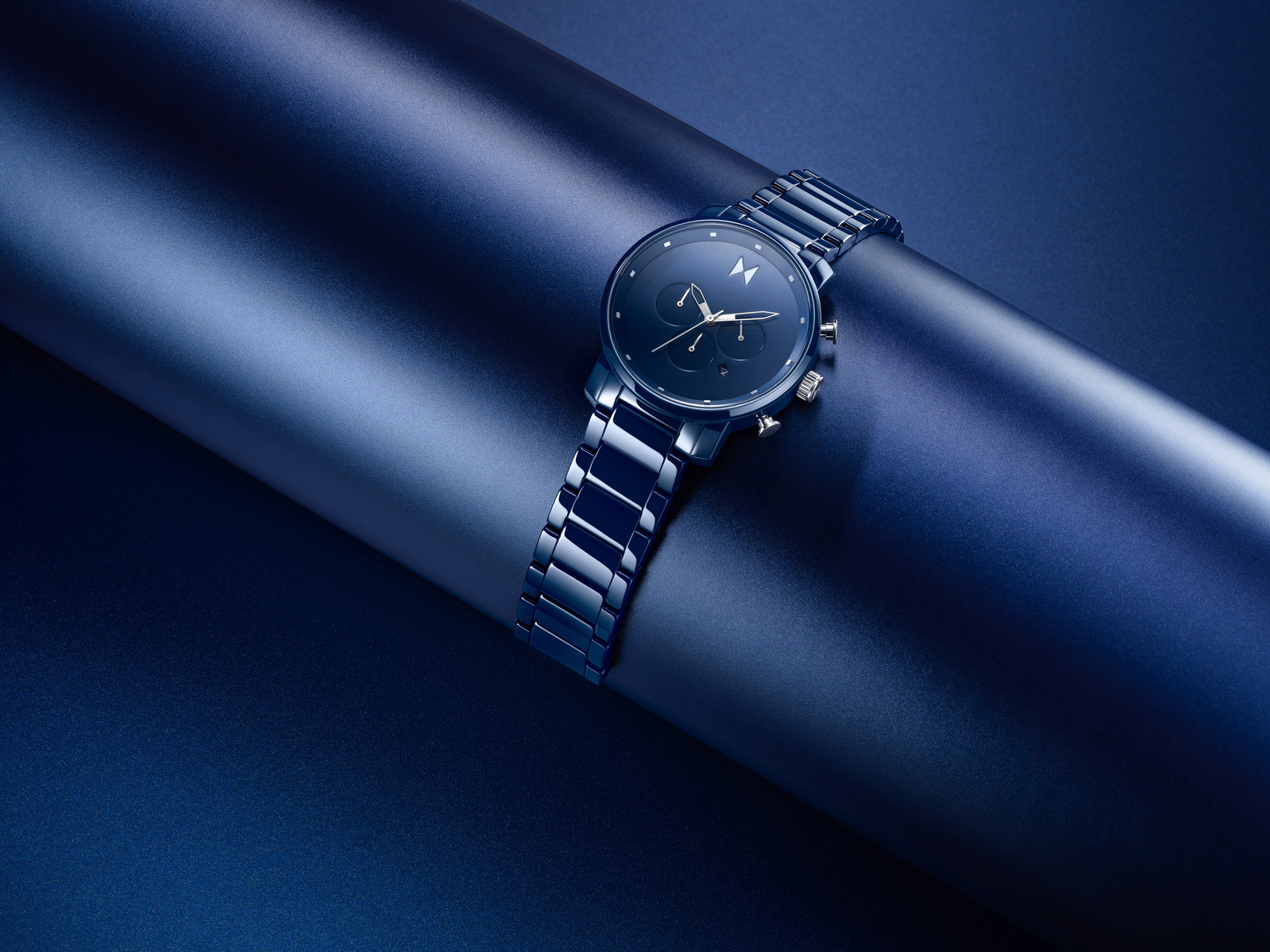 MVMT, a burgeoning global watch titan sought to orchestrate an A/B test for their latest opulent offering: a collection of exquisite ceramic timepieces. Having meticulously sculpted their brand's aesthetic, they want to level things up with Timothy Hogan, to elevate their timepiece and watch photography campaigns.
Social Media Product Photography:
Elevating presence and deepening impact with high end visuals
Driven by an unwavering pursuit of excellence, the brand embarked on a quest. Their aim? To discern whether the allure of meticulously crafted higher-end product photography and evocative videos could generate heightened interest and augment sales for their novel, premium releases.

Enter

Timothy Hogan


Entrusting their aspirations to the adept hands of commercial product photographer Timothy, renowned for his finesse in the world of luxury brands, proved to be a watershed moment.


His mastery of light, refined over years of collaboration with top-tier watch and timepiece brands, became a symphony of precision to orchestrate the ceramic watches' grandeur.

Embracing the tenets of minimalism, the canvases were transformed into pristine backdrops, unequivocally bestowing the spotlight upon the elegantly timeless marvels themselves.


Ready for a 360 approach to all your content needs?
Let's talk.
You and the team have been so incredible to work with!
-Tyler Wildermuth Senior Content Partnerships Lead, Tastemade.com
Tim's team has made our lives so much easier.
-Lisa McClung, Brand Manager, Robert Mondavi Winery