"Our goal was to reimagine the Avión experience - daring and sophisticated,
iconoclastic, and unapologetically itself."
- Timothy Hogan
How do you differentiate in beverage? Especially in tequila, where brands have a habit of rehashing the same old cliches - agave fields, smiling farmers, and celebrities.
Avión wanted their campaign to be wildly different. Ogilvy Chicago approached us to infuse the brand with a modern Mexican aesthetic that would boldly separate them from their competition.
With a focus on tabletop production and slow-motion cinematography, Tim was certainly up to the challenge to create a captivating campaigns that would leave a lasting impact.
Differentiation Through Innovation
One thing that sets Avion's Cristalino tequila apart is their unique filtration process. But in order to lend an elevated and premium feel to something that's invisible to most consumers, we had to show them something they've never seen before.
Tim's mastery of beverage tabletop production comes from his deep understanding of product aesthetics, the interplay of colors and textures, and the strategic use of props and set design. This led us to invent two custom rigs, enabling us to produce unique, original liquid shots and highlight Avión's crystalline clarity in a brand new way.
Creating A Complete Brand Aesthetic
To create a seamless experience for both agency and client, we collaborated with lifestyle director Jimmy Marble's team - ensuring our slow motion liquid intercut dynamically with their location footage. The slow motion cinemtaography always adds an element of fascination to the otherwise mundane act of pouring a beverage or capturing the effervescence of a drink, and we love it!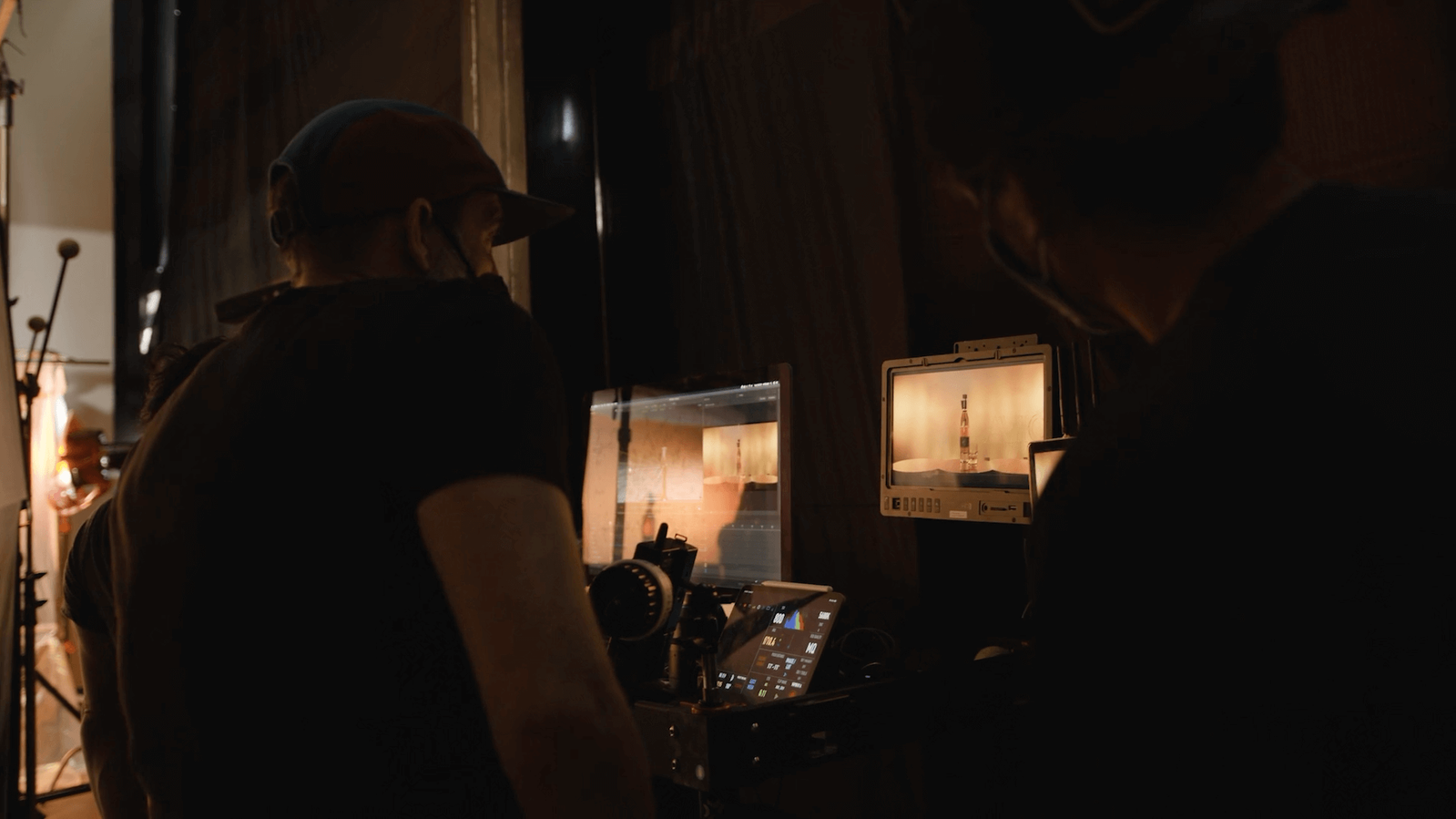 Good things happen when working with a brand as passionate as Avión.
This project was a full expression of all the things we love to do - solve tough problems; build inventive rigs and sets; and achieve a final product that is dynamic, mesmerizing, and stunningly beautiful. Tim loves pushing the boundaries as a tabletop director and setting new industry standards for beverage photography and cinematography. PLUS, we always manage to have a lot of fun!
The Result: It's Different Up Here
"Thank you Timothy for the collaboration and beautiful direction you brought to this campaign. We could not have done it without you!"
- Maggy Lynch-Hartley | Executive Producer at Ogilvy Chicago